Installation is simple.
Simply download the app from the Google Play store and install. Follow the in-app instructions to download your language pack, and you're good to go.
With the Flexpansion keyboard enabled, your shorthand typing will be interpreted and transformed into full English text. See below for a few pointers.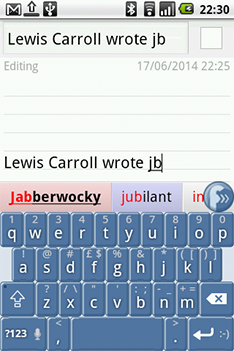 Predictions
Start typing, and you'll see the suggestions appear in the bar above the keyboard. Coloured backgrounds indicate enhanced functionality:
Red indicates custom abbreviations. Long-press to delete them.
Blue indicates already used words. Long-press to tell Flexpansion to forget usage.
You can access the Flexpansion menu by tapping the icon on the right of the bar.